The Karvelas family is engaged with the primary agricultural sector for over 150 years.
Megaris Goods is a completely verticalized, groundbreaking business, defined by total ownership of its premises and complete control over the cultivation, processing, standardization and direct distribution of its products to selected international markets while guaranteeing excellent quality and lowest possible prices.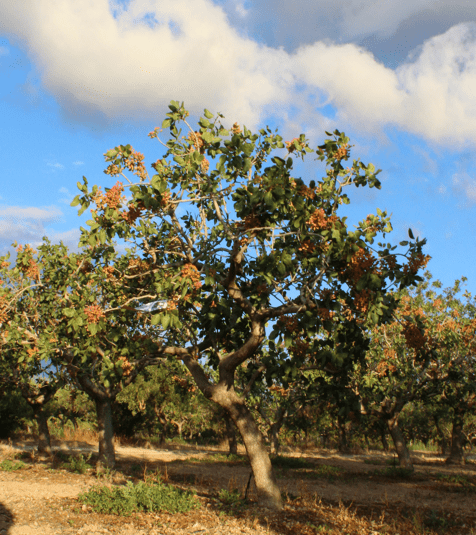 By the end of 1950s, Alexandros Karvelas established the first pistachio plantations in the area of Megara. Times were hard, the specific cultivation equally unusual but the seed was planted. Three generations later, the grandchild, Stelios Karvelas, creates Megaris Goods, keeping a family tradition alive, passing the flame of an entire way of life. Pistachio and products derived from it, is the core of our enterprise and represents our faith in the impressive nutritional value of our product.

In difficult times, as well as the desertion of rural land in recent years, the Karvelas family has remained faithful for decades to draw inspiration from Greek land, to believe in the primary sector and to invest in agricultural activity. As flow now shows the return to the root of our national wealth, rural land, Megaris Goods, increases its arable land and pioneers again: Tetraptych crop-processing-standardization-distribution marks the step-by-step control of our agricultural production and guarantees the the exceptional of our products.
Megaris Goods, tied up with Attica nature and commited to the abundance of the agricultural land of the Megarian land, built its rural unit here, equipped with state-of-the-art facilities for the processing and standardization of its agricultural product, and for decades allowed the beneficial microclimate of the area to deliver his enviable opportune.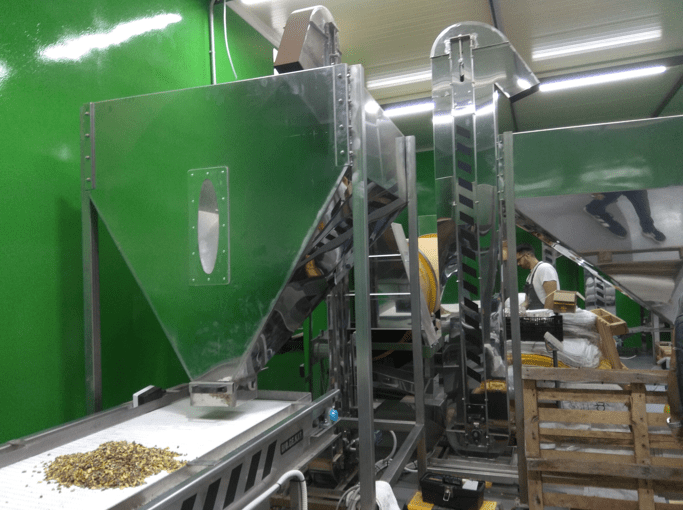 Our pistachios are a nutritional treasure.
Pistachios, a product with a protected designation of origin (P.d.o.) since 1994, is an excellent nutritious fruit, which is globally on (superfoods) because of the abundance of beneficial of ingredients. Its origin is from Iran, it was widely cultivated in the region of Central Asia and the Middle East, and since the middle of the 19th century, its cultivation has spread to the western world, the Mediterranean countries and America. In our country the pistachios came in the late 19th century.